DIY projects are fun and satisfying. If you are into home décor and diy, you can start with a easy diy project such as candle. They are quite easy and cheap to make, and will be a beautiful and unique décor for your house.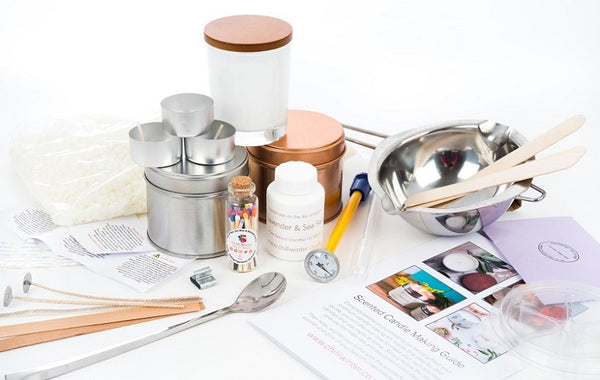 The materials of scented candles are easy to get. You can buy all stuff from a local craft store or online. In this article, we will show you how to DIY a scented candle at home.
Here is a list you will need:
One package of candle-making soy wax chips
Large candle wicks
A Heat-resistant container
Fragrance or essential oils
A Pencil or chopstick to hold wicks in place
A cooking thermometer
An old saucepan and a double-boiler
Canning jars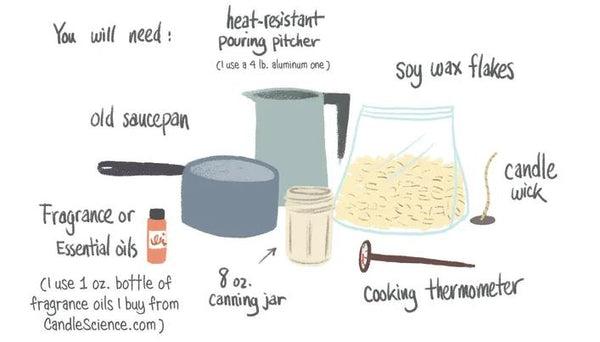 (Image by Jen Wang)
How To Make Scented Candles?
Step 1 Clean up your DIY space
Make sure you have a clean flat surface and protect the area with paper towels.
Step 2 Melt soy wax
Melt 1 lb. of soy wax flacks using a double-boiler setup with the saucepan for about 10-15 minutes, and keep stirring in the process until to 185 F.

Step 3 Add fragrance oil
When the wax is melted, it's time to add fragrance oils. Simply pour 1 oz. into your melted wax and stir for a few seconds. (For a 250ml-sized candle, about 30ml of oil is ample) If you want to make a colorful candle, you can add powder for color.

Remove from the heat once everything has been added and mixed so that the color and oil are distributed evenly.
Step 4 Attach a candle wick
Before you pour in the wax, place the wick inside your canning jar before you pour in the wax.

Step 5 Pour in the wax
When the wax has cooled to 135 F, carefully pour it into the prepared jars.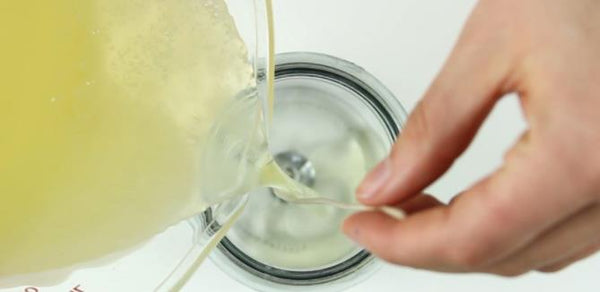 Step 6 Secure the wick and let the jar cool
To prevent the wick from swinging in the melty wax, you need to hold it in place. Put two chopsticks on top of the container.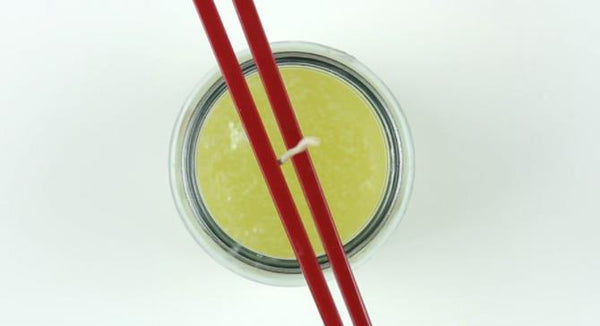 Allow the wax to set for four hours at room temperature. Before lighting your candles, trim the wicks to 1/4 inch.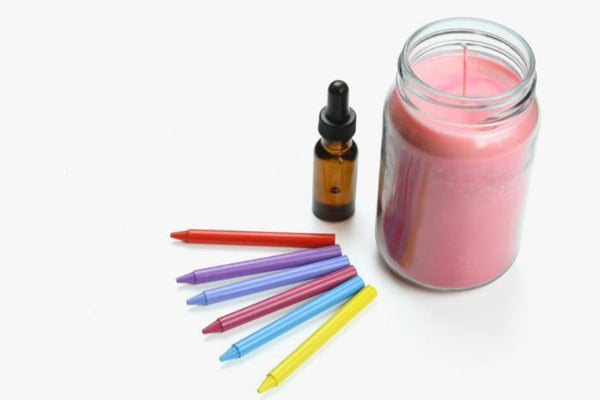 Here is a whole one-by-one step image for your reference.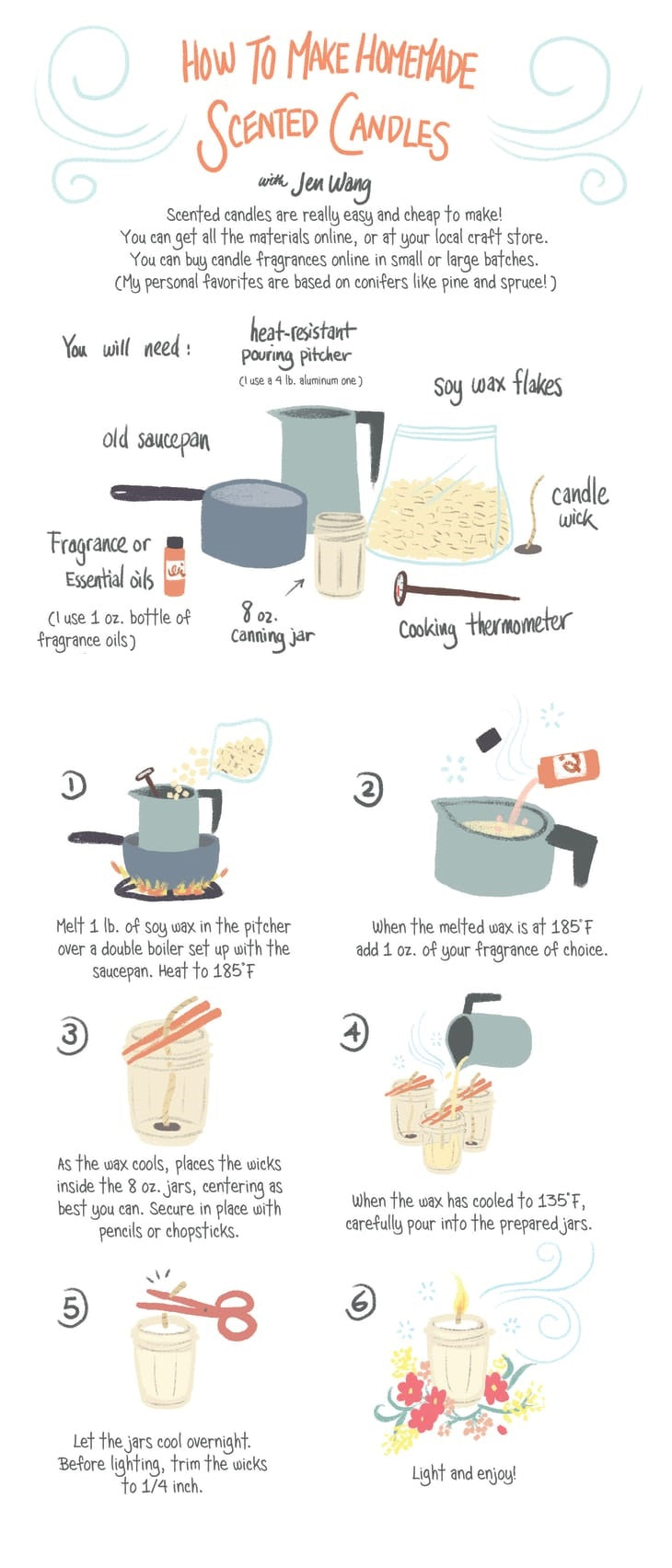 (Image by Jen Wang)
If you enjoyed it and would like to see more news, do not hesitate to visit Cosyland website on https://cosyland.com/.